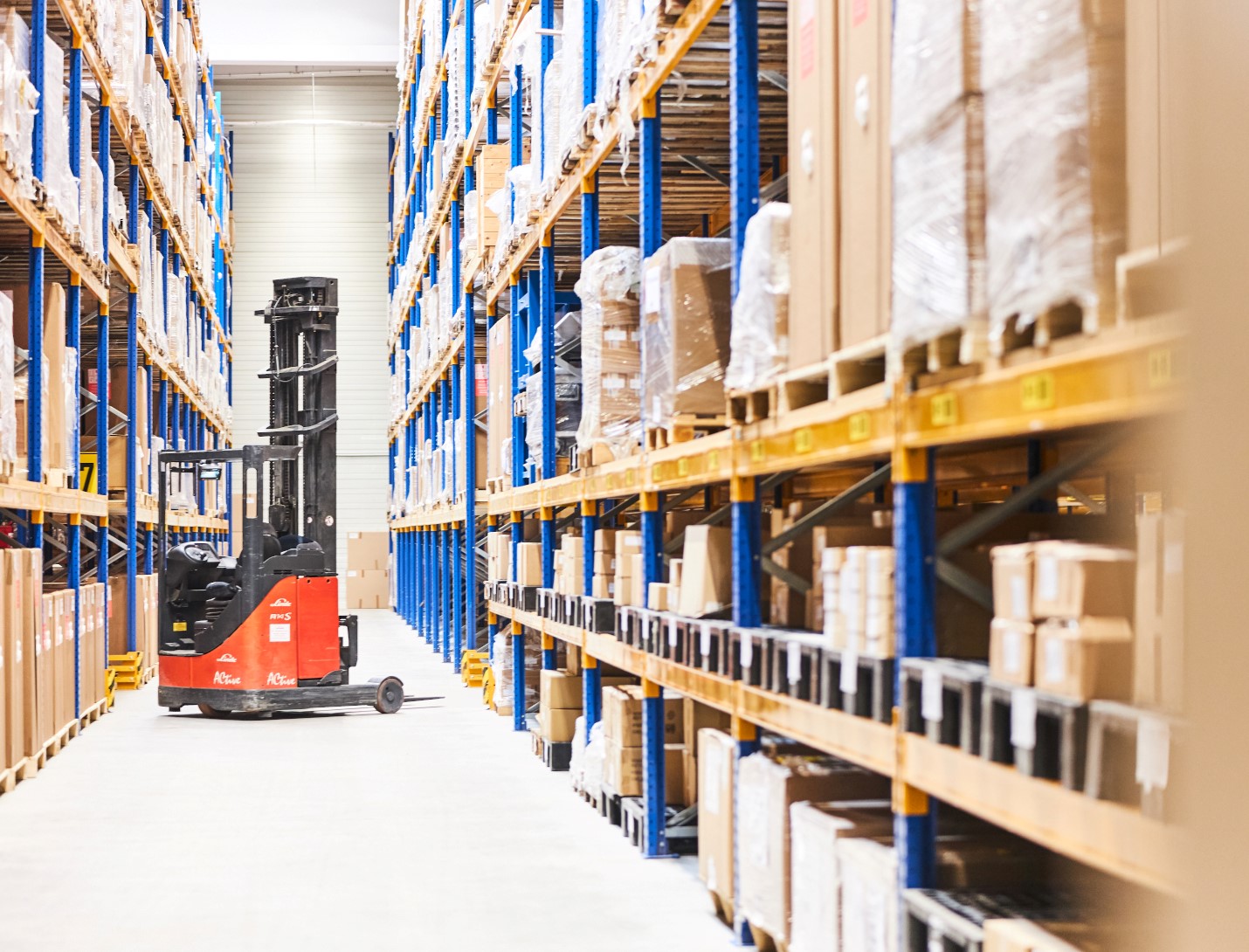 Heavy cargo storage
Pallet warehouse
Ground bulk or block storage
Modular shelving storage
Small parts and small container storage
Supply warehouse
Temperature-controlled storage
Bonded warehouse
Kontinent is synonymous with a wide range of services related to warehousing and logistics. We provide high-grade storage spaces and optimum storage conditions for products of all types. Thanks to ultramodern IT solutions, we can map customized logistics processes and offer numerous complementary value-added services.
Our warehouse management system provides different stock storage and removal strategies and offers the option of direct communication with external ERP systems via an interface connection. We can remove stock in the following ways, depending on customer requirements: FIFO (first in, first out), LIFO (last in, first out), stock removal based on batch or serial numbers.
For us, a perfect warehouse logistics service comprises documentation and traceability of serial or batch numbers and minimum durability data, control of different warehouse strategies, reduction of turnaround times, and transparent warehouse process design.
Warehousing